The Silver Lining Real Estate Group are real estate professionals who are dedicated to providing exceptional, personalized service for all of our clients. We take great pride in the relationships we build and always work relentlessly on the client's behalf to help them achieve their real estate goals.
Today's buyers and sellers need a trusted resource that can guide them through the complex world of real estate. With our extensive knowledge and commitment to providing only the best and most timely information to our clients, we are your go-to source for real estate industry insight and advice. Our goal is to help you reach yours!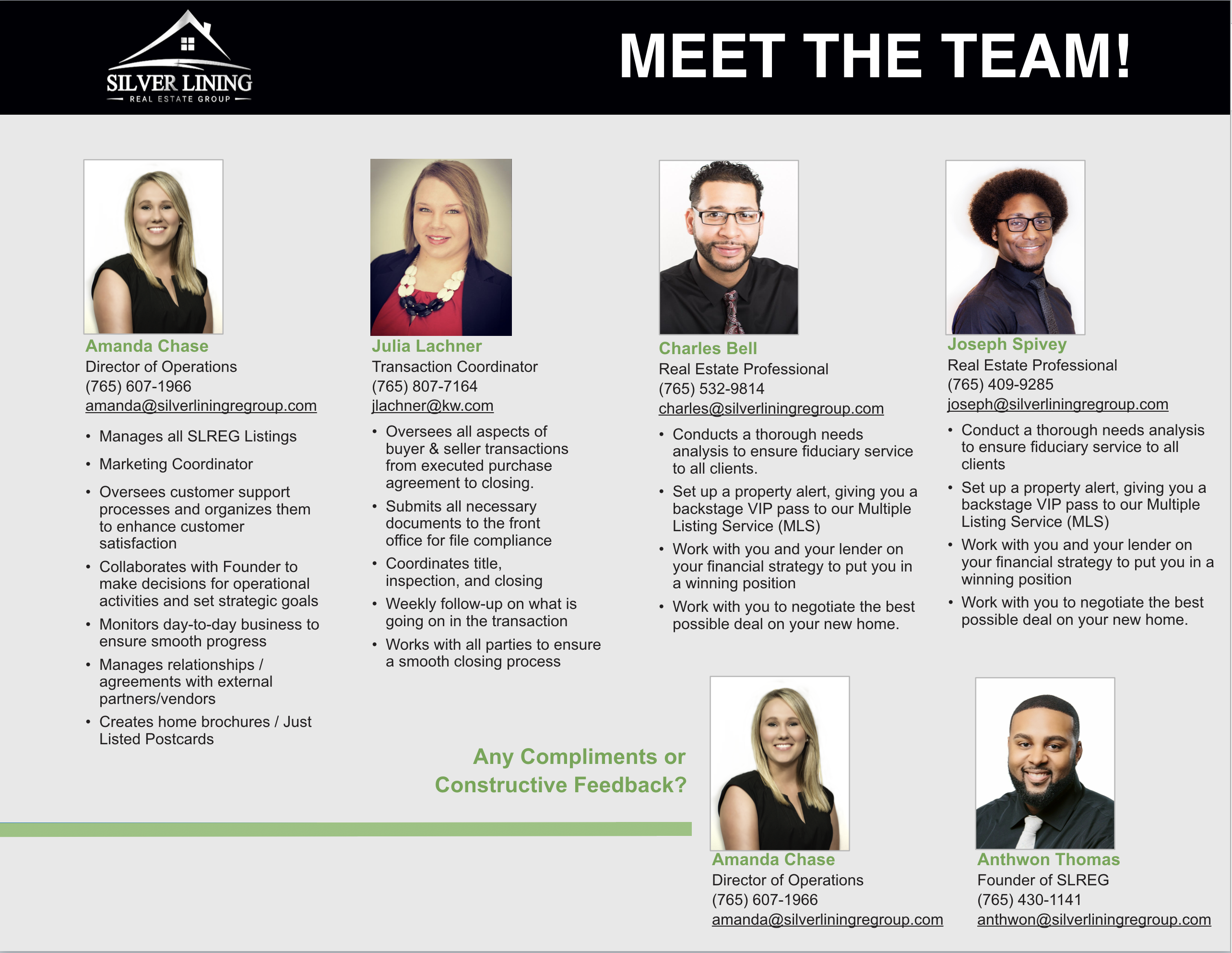 The Silver Lining Real Estate Group's passion stretches beyond Real-Estate as we believe in making Small Differences in our local community. Started in 2013-present we collaborate with a local entertainment group that performs for community and charity events. We also volunteer to help mentor high school and college students achieve career and financial goals. The Silver Lining Real Estate Group is also involved in food drives at a local church as well as donating regularly to the Children's Miracle Network (Helping to find cures for childhood diseases).
A Quote from US
"Live for the Beauty in Life, Work for the better of the World, & Your Journey will not be wasted"